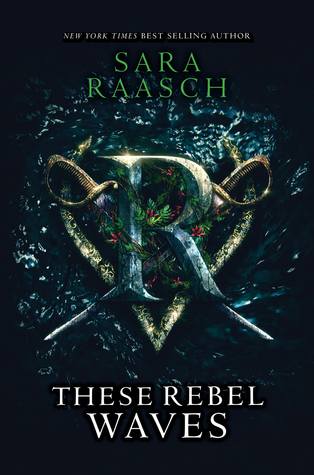 E-Arc, 480 pages
Fantasy/ YA
By: Sara Raasch
🌟 Expectations is the keyword here, if you see the top reviews on GR, you will see that they are all readers excited for a "Gay Pirates" story, after seeing all those reviews I was pretty sure that was what we are getting. Obviously, apart from a minor focus on an LGBTQ character, this has nothing to do with the whole "Gay pirates" thing.
🌟 So, this has nothing to do with pirates, this has no ships with a captain, no wooden leg, no parrot and no sea adventures! This mostly takes place on land so keep that in mind. And if an author wants to write a book about gay pirates then the opportunity is still there and I think it will be successful with all this hype!
🌟 So what is this about? If I want to describe this vaguely and what it deals with, then:
Botanical magic and religion!!! you see there is a huge difference between expectations and the reality.
🌟 I was always fascinated by "green magic" that has to do with plants and potions… etc so a story with this as the fantasy element must be interesting, unfortunately, I think the execution was not the best, there could have been many amazing ideas for this kind of magic! But in reality, it was so basic and bland!
🌟 But the thing that mostly irked me is the writing style, I can't stand repetitions and this book was full of repeated words; for example:
– 9 is the number of times the word "Heresy" was used.
– 22 is the number of times the word "Eminence" was used.
– 115 is the number of times the word "Pious" was used.
– 164 is the number of times the word "God" was used.
I can't ignore these things and every time the word Pious was used, a small part of my soul was dying! -I know it was used for emphasis but a line was crossed in the number of times it was used- I even couldn't find anything to quote because it just put me in a bad mood 😦 😦
🌟 The story was boring too and I wish I knew how to skim well because I just wanted to be done with it, There was a good and unexpected twists toward the end but other than that I was not intrigued by this! Same goes for the characters!
🌟 In short: I recommend going into this without the whole LGBT expectations, this is more of a story with a religious story line, the story can be good only if you go into it with different mindset! I truly wanted to enjoy this but I simply couldn't.
🌟 Final Rating: 1 1/2 stars