Top 5 Tuesday is weekly meme hosted by Shanah and this week's topic is Top 5 Books I've Read Because of Youtube/Blog.
---
I am going to keep this short, I know tend to pick up books from GR but when I first started, it was mostly from Booktubers/ blogs. Here are my 5 favorite of those:
5- Me Before you
I remember when this was going to be turned into a movie and I kept seeing it everywhere. I have read one book by the same author and liked it and so I decided to pick this up!
4- The Book Thief:
Many Booktubers have this on their bookshelves and this is the favorite book of Regan (@Peruse Project) so I had to read it and then it ended up on my favorite shelf. The writing is one of the best ever.
3- The Mistborn Trilogy
If you watch any Youtube channel with books then you probably have heard of this trilogy. The aesthetics and world building are just the best!
2- The Illuminae Files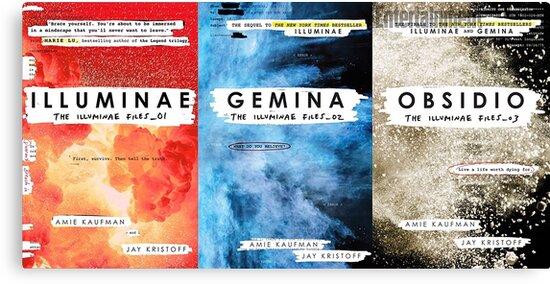 This Trilogy is my favorite trilogy of all time, Whenever a booktuber showed this and the unusual format, my heart would flatter!
1- Six of Crows:
You probably saw this coming because it almost appears in all my posts. I read The Grisha trilogy because I found it in the local bookstore and funny thing is that I didn't even know who was Leigh Bardugo so I was going to read this anyway but I can't deny that I was influenced by all the positive reviews on GR!