I saw this over @Ally Writes things and thought it was cool to discover mine. Thanks for sharing Ally 😀
This is easy to do, I just have to check my TBR and see the lowest rated books and see if I am gonna read them and why.
---
Harry Potter and The Cursed Child (3.71)
I need to read this because I am kind of interested although I feel it will be a disappointment.
---
Murder is Easy (3.74)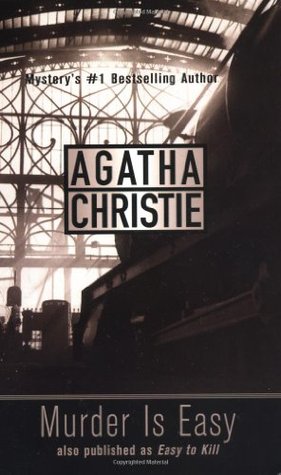 I have a paperback copy of this that I bought 2 years ago and that's why I wanna read it. Agatha Christie is a hit or miss kind of author so I am keeping my expectations low for this one.
---
In The Woods (3.75)
I want to read something by Tana French so bad, the problem is that I am intimidated by how many books are there in the series. I recently got an ARC of her Standalone so I sure am anticipating this book!
---
Frankenstein (3.77)
I learned the hard way that Classics are just not for me. I am not sure if I want to read this anymore.
---
Forest of a Thousand Lanterns (3.79)
If this was a standalone I would have already read it but I am not sure I want to get into another series that I am not sure is good. I wanted to remove this from my TBR but then didn't. If anyone read this then I would appreciate your thoughts on it.
---
So as you can see, I don't have many books with low ratings, even those are not so low ratings. That is because I am a very picky reader and read books that I think I will love.
Happy Reading everyone