Top Ten Tuesday was created by The Broke and the Bookish in June of 2010 and was moved to That Artsy Reader Girl in January of 2018! Today's theme is Top Ten Binge-worthy Movies/ TV Shows!
---
I started writing this post on Tuesday but it is already Wednesday now! I didn't want to do this at first because I don't watch movies and series as I used to, Medicine and books occupy most of my time! but then I started remembering some shows I like and decided to do this!
1- Rick and Morty: This is my newest binged show, it can always give me a laugh and it is a hit or miss kind of show.
2- 13 Reasons Why: I know this is controversial but I enjoyed it and it was VERY relatable for me.
3- The Simpsons: Will always be a fan!
4- Game of Thrones: Never have I ever binged something as fast as I did with this one!
5- Harry Potter movies: Ahhhhhh
6- Finding Nemo: My childhood in one picture.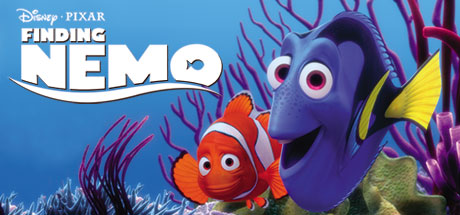 7- Sing: Yes, I am a fan of Animated movies and this had all the right elements!
8- Marvel Movies: I watched all of them and infinite war was so good!
9- Kingsman: Secret Service: I still remember the euphoria I had after finishing this one!
10- Cornetto Trilogy: These were so good and out of the box, specially Shawn of the dead!
I guess I should say Happy watching this time ❤