Paperback, 384 Pages
Adult/ Fantasy
By: V.E. Schwab

"Some people steal to stay alive, and some steal to feel alive. Simple as that."
🌟 I have read many of Victoria's books but I always believe in my mind that I haven't for some reason. I guess that reason is that I haven't finished this series yet, this has been on my TBR for more than 2 years and I finally read it and can say that I joined the fandom now.
🌟 I knew this was going to be a good book as soon as I read the opening line, and that's something that Victoria is good at. I always easily get into her books and I am a fanboy for short chapters/ fast pacing, 2 things which are usually found in this author's books. I was intrigued by the first couple of chapters and this was hard to put down which explains why I finished it quickly.
🌟 The writing is as great as ever and after reading 6 books by Schwab, I no longer question her writing abilities, I go into her books while being sure I will like them.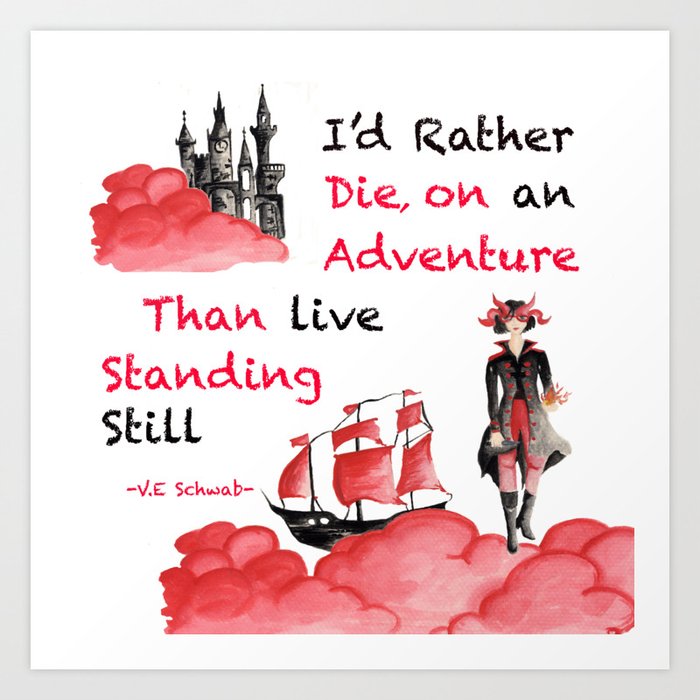 🌟 The world building and magical system is the strongest aspect in this story so if you are a fan of those, then this book is perfect for you. I was simply fascinated by the rules and wanted more and more. The idea is simple yet very interesting!
🌟 The characters were so fleshed out and my favorite till this point is Holland. Kell is great and Lila has the Inej/ Kaz vibe, if they had a daughter then she would be Lila! The twins were so cunning and evil and I am excited for the next books' characters.
🌟 The plot was good but not as good as Schwab's other books, If you like plot-driven books then this may not be the best. Vicious and Vengeful were better at that.
🌟 Summary: The story has a powerful world building and 3D characters but is a bit lacking in the plot aspect. I enjoyed it very much and I believe that it will get even better and that's why I am giving it 4 out of 5 stars.
🌟 Prescription: For fans of stories with good world building/ characters. For Schwab's fans who hasn't read it yet.
---
If you want this book you can get it from here: