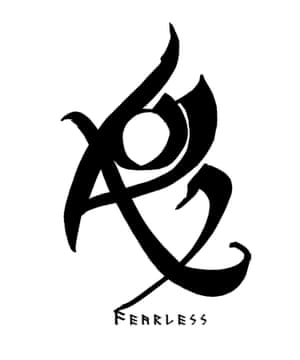 Paperback, 411 Page
YA/ Fantasy
By: Cassandra Clare
Rating: 🌟🌟.5 Stars
---
"I've heard the word 'fear'. I simply choose to believe it doesn't apply to me."
🌟 Let's start this review by spilling some tea; you probably know that this book may have started as a Harry Potter fanfiction and that it has been controversial for the author for years now! I may have noticed some similarities but it didn't affect my overall view of the book.
🌟 Long story short is that I enjoyed Book 1 more than this one. It is known that middle books in a series usually suck and that they are bridges to the finale in a trilogy and this was the case here too! I hope book 3 is good again. But I am not blaming Cassie's second book in her debut trilogy so I am still willing to give this series a chance!
🌟 The writing is as good as book 1, I didn't feel there was an improvement yet and I didn't expect to! I love sarcastic characters because that's how we talk. Let's face it, we are not deep beings that always know the right thing to say! We do and say a plenty of shitty stuff and that's normal
"We came to see Jace. Is he alright?"
"I don't know," Magnus said. "Does he normally just lie on the floor like that without moving?"
🌟 But what I didn't like this time was the repetitiveness and how it was full of poisonous creatures and magical healing moments! I rolled my eyes every time that happened after a while. I also think it could have been shorter.
🌟 The Characters are becoming better and growing on me! My favorites are Alec, Magnus and Simon. Jace is improving and I love how they keep roasting him to humble him. I also don't need to be reminded how beautiful is he every few chapters!
🌟 The series has a kind of a good pacing and it is addicting??!
Despite the negative things I said, I didn't feel like I wanted to DNF it, I wanted to know what happens and I want to know what will happen. So basically the pacing is good but we don't need repetition.
🌟 Summary: The book had improvements on some areas while it suffered from middle book syndrome in others. I preferred the first book but I think there is a good chance it will get better. I didn't see the HP similarities that clearly but I can relate to people who saw them. I ended up giving this one 2.5 out of 5 stars!
---