I was tagged for this by the creator, Xandra. I saved it till I finished the series and since I am done with reading and reviewing all the books, I can happily do this one now. Thanks for the tag Xandra!!
RULES:
You must tag the original creator (Xandra @ Starry Sky Books)
Spoilers galore! You should probably read The Cruel Prince first! (You don't really need to read The Wicked King, but that would be nice.)
Answer all the questions.
Try to tag at least 3 other bloggers.
---
Jude: A character who would probably kill you in your sleep.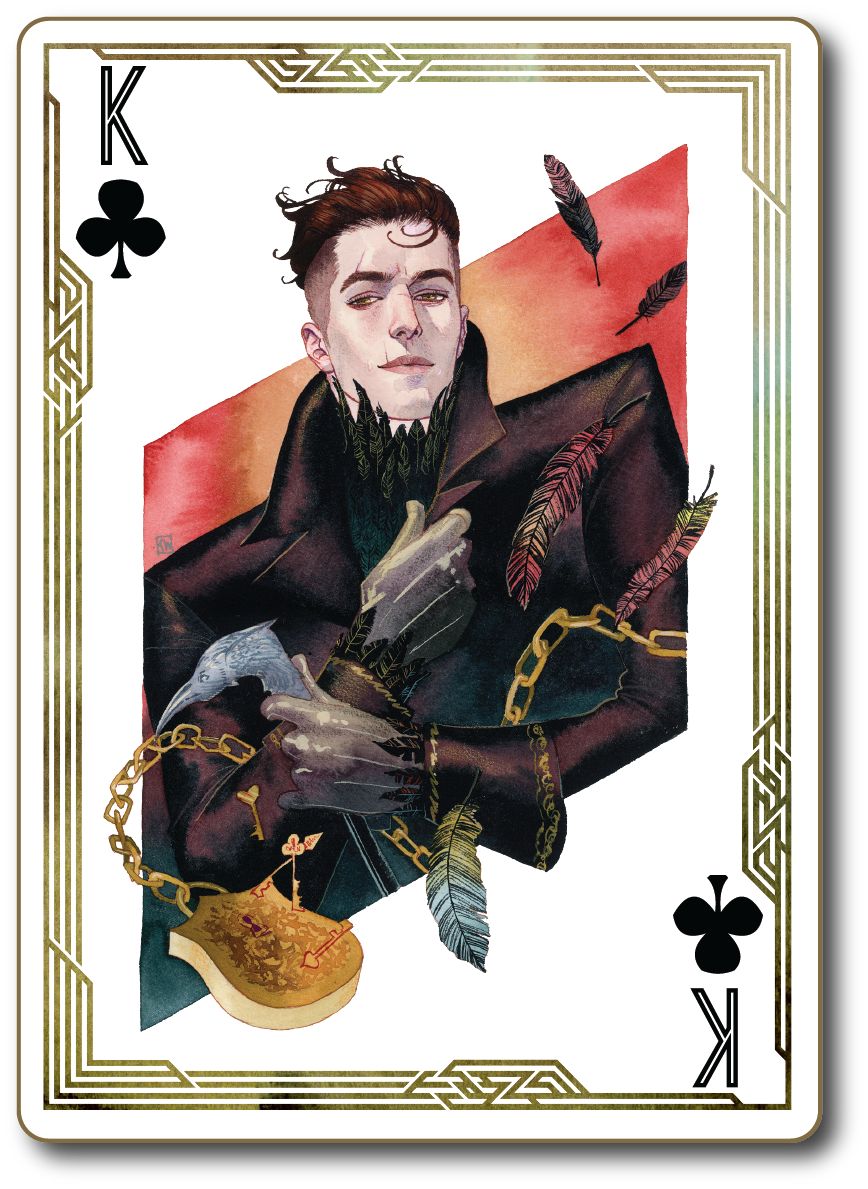 Kaz Brekker, but why would he do that remains under question!!
---
Cardan: A character who seems like a Bad Guy™ but is ultimately more complex than you thought.
Fenrir DeTrenton from The Pandemonium Rising series!
---
Locke: A character (or plot twist) that made you want to throw the book.
---
Taryn: A character who deceived you.
If you read this book, then you probably know what I am talking about!
---
Vivi: A book that was significantly different from the others in its series. 
Okay, very hard question but I am cheating and choosing this one because it is an anthology which is different from the rest of the series!
---
Valerian: A character who just needs to die (or, you know, get stabbed).
---
Oak: A smol™ character you would protect at all costs.
Those are Moog's (KoTW) pets and need to be protected :3
---
The Cruel Prince: A book that surprised you with a twist.
---
The Wicked King: A book you thought was better (or worse) than the first in the series.
---
The Queen of Nothing: A book you're excited for, but know nothing about.
I just saw this cover yesterday and wanted to read it!