I was tagged for this by Siobhan, and although I couldn't do it prior to Christmas, I did not want to keep it for one more year! Check out Siobhan's answers and blogs here because they are awesome!
Anticipation | The Christmas excitement is real. What book release are you most anticipating?
I don't want to anticipate anything anymore because that makes my expectations higher and my enjoyment less! If I had to answer this then I can go with House of Earth and Blood by SJM!
---
Christmas Songs and Carols | What book or author can you not help but sing its praises?
I am not sure if I am that loyal to one author, most of the authors I like wrote things I like and things that I did not! I think I can go with Brandon Sanderson on this one!
---
Gingerbread Houses | What book or series has wonderful world building?
This is easy to answer for me as I just finished this series, Scythe by Neal Shusterman
---
A Christmas Carol | Favorite classic or one that you want to read
I am not a big fan of classics but my favorite is Animal Farm By George Orwell!
---
Christmas Sweets | What book would you love to receive for Christmas
We do not celebrate Christmas here and any book I receive is good, it is the intentions that matter 😀
---
Candles in the Window | What book gives you that warm fuzzy feeling?
I answered this in a recent tag and said that I like to read Romance for that fuzzy feeling! Such as the hating game!
---
Christmas Trees and Decorations | What are some of your favorite book covers?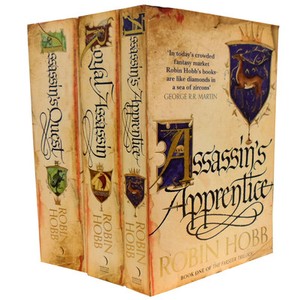 I have been obsessing over these covers lately! They just say Fantasy when you look at them, even the color is perfect for that!
---
Christmas Joy | What are some of your favorite things about Christmas and/or some of your favorite Christmas memories?
As I said above, we don't celebrate here but I like everything about Christmas, from the tree to the gifts to the songs and the spirit!
---
I think you know this by now, not tagging anyone and tagging everyone who want to do this at the same time!