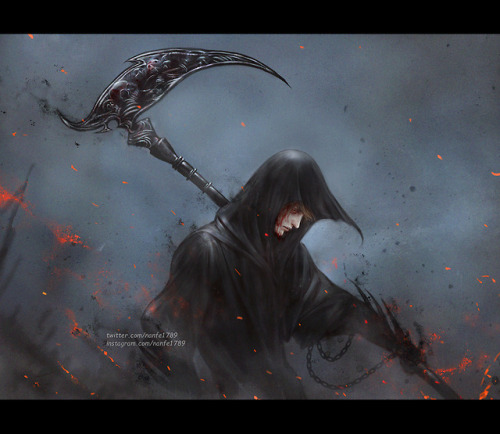 Paperback, 625 Pages
YA/ Sci-Fi/ Dystopia
By: Neal Shusterman
Rating: 🌟🌟🌟 1/2
"can't see why I should concern myself with humankind at all."
Scythe ★★★★ 1/4
Thunderhead ★★★★
The Toll ★★★ 1/2
🌟 I am mildly disappointed with this how ended. I don't like when the first book in the series is the best one and that as the case here. I think I should have expected this after the ending of book 1. My main problem with this finale is that it tried too much and it expanded the story on a worldwide or a universal scale and sometimes too much of a good thing is a bad thing!
🌟 The writing itself is as good as usual! I found myself reading this quickly. My reading speed was higher while reading the first two books but I think the philosophical themes and questions that the book asks made me slow down a bit and try to absorb what I am exposed to. There are good quotes as usual but I think I am a bigger fan of the first two books in the series!
🌟 The first problem is that I like Rowan and Citra and that is a problem because they are literally not involved in the story until like 50% of the book and I am certain that 150-200 pages could have been cut out and improved the flow of the story. I was not a big fan of "Greyson's Arc" from the last book and I think that is a major factor in deciding how much is this enjoyable to readers. This book focuses more on this arc and neglects the arc in book 1 that I liked more.
"We're exploring the possibility of building a wall to stem the exodus."
"Don't be ridiculous," Goddard said. "Only idiots build walls."
🌟 The second problem is the plot, I believe the author tried to take some bold choices in expanding it in a different direction and I did not see it coming when I first started this series. I respect those choices but I can't say that I approve of them. I think book 1 was the peak of the story because the characters and plot were very well done, a thing I can't say that I found here! I don't know if making the scale of the plot on a worldwide level is a trope but I have read it a few times and I was never a fan of it. I think if you prefer book 1 to book 2 then you should lower your expectations going into this one, but if you loved book 2 and Greyson's story then you will probably like this one!
🌟 The thing that I am in love with the most regarding this series is the flawless world-building, I guess this book can be used to teach world-building because I have not read many YA book with such a good world-building! Every book adds to the world more and more and it just gets more interesting without being overwhelming!
"Better to be numb than plagued by longing for something that could never be."
🌟 Summary: A kind of average finale that surely had more potential from what I have seen in the first two books! The writing is good as usual with the amazing world-building we are used to. The absence of the MC in addition to the philosophical plot made the ending rather anticlimactic than the epic ending it deserved. Still, a good book overall and I can recommend it as a good dystopian series!