Ebook, 190 Pages
Poetry
By: Asmita Rajiv
Rating: 🌟🌟🌟🌟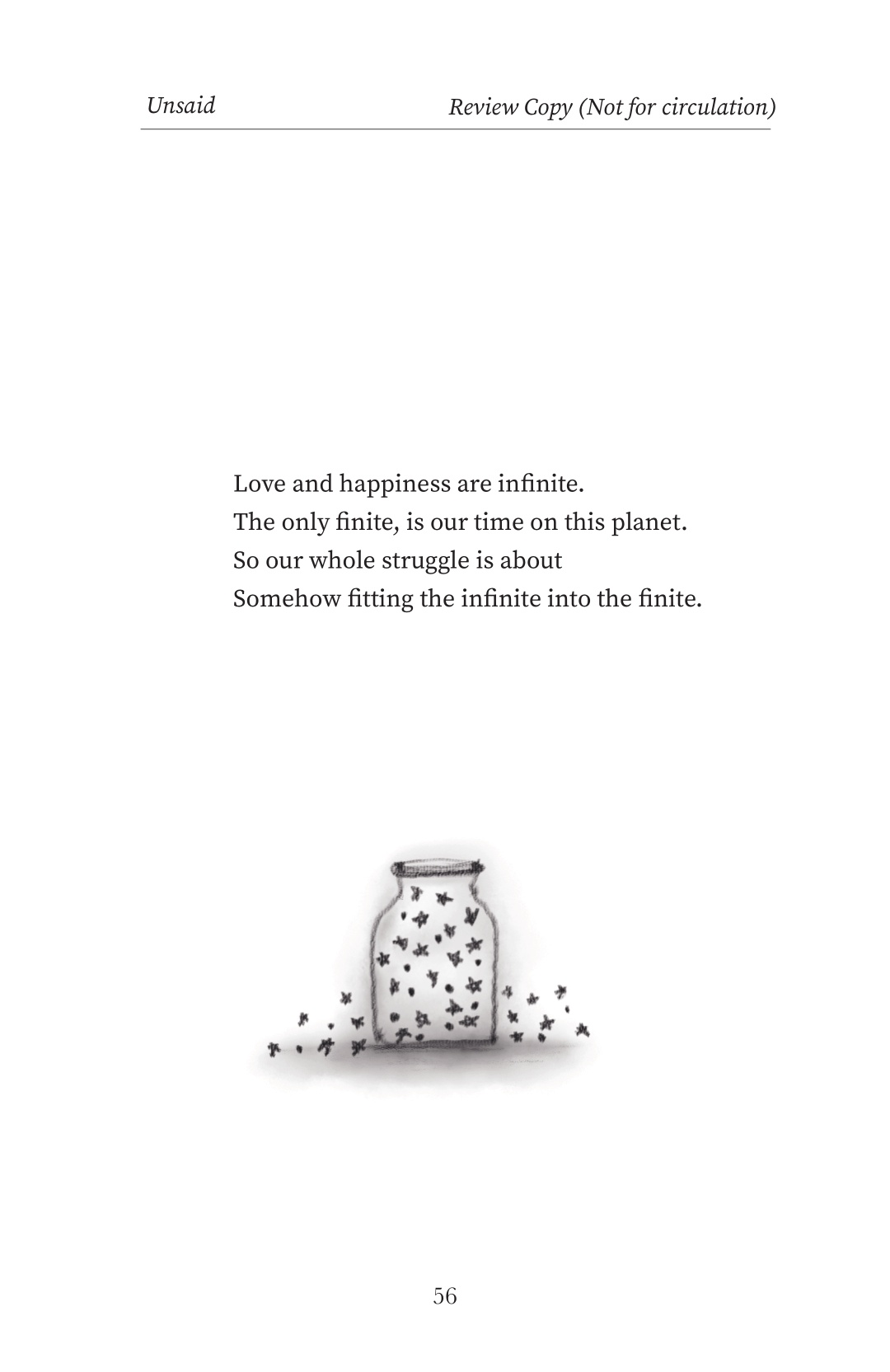 When Asmita contacted me to review an ARC of this book, I stopped to read the synopsis and I felt that it was different from all those Tumblr poetry books. The author is an international award-winning artist and she's a POC so that was a plus. Unsaid is about all those thoughts that are born inside of us, but are left abandoned, unclaimed, and unsaid.
So the book is basically a collection of short poems and a few essays. It has some cute drawings throughout the book too. The book is fairly short, I read it in 2 hours. I honestly enjoyed most of the pages with some of the pages that I did not connect to. The author wrote that that was Okay in the acknowledgment section and I really felt that the acknowledgment section can work as a review because the author said what I wanted to say and more.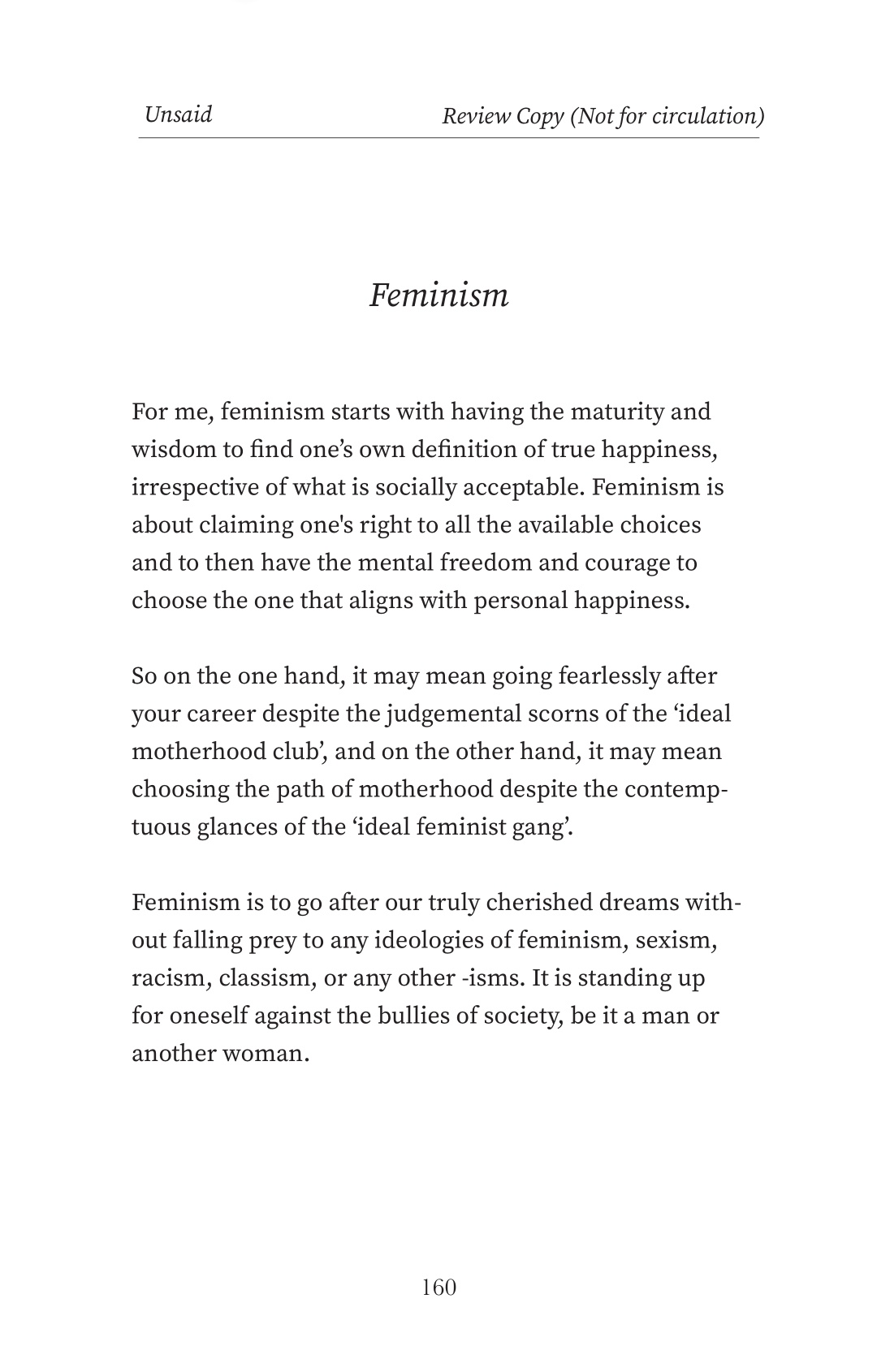 It is mentioned at the beginning of the book that you can pick any page and just read it. I felt that was both a good thing and bad. Good because it was just fast and more simple to read that way but the disadvantage was that it felt a bit disjointed at some points and jumping from one topic to a totally different topic in a sudden way.
Summary: Unsaid is a collection of poetry and essays that is really refreshing and deeper than most of the poetry books I read in the last couple of weeks. I have been in the mood to read a poetry book lately and the opportunity just presented itself and I am glad that it did. I liked the simple writing and the cute drawings. I do recommend this fast read for any fan of Poetry. I am leaving you with another page of the book.